element 2"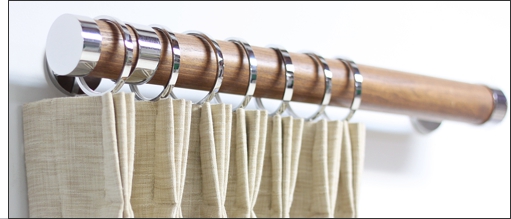 element 1.5"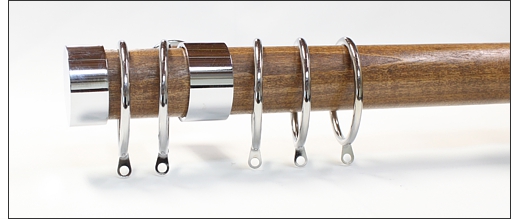 Traverse Rod Option
Pinch Pleat & Wave Fold™
Hand & Cord Option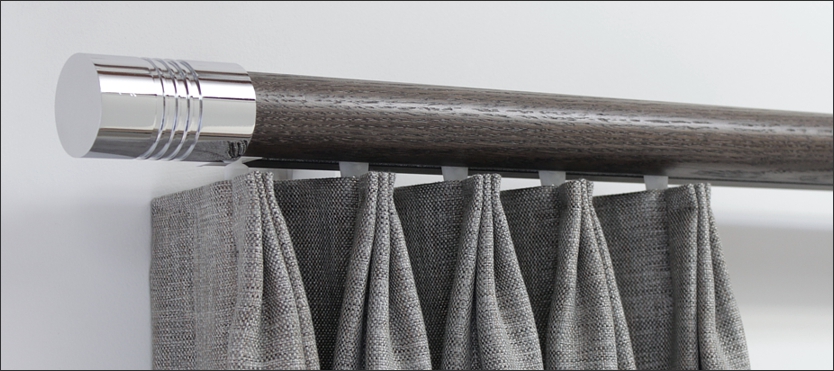 Info:
Chrome and Wood
Wood Poles - up to 8ft in one piece. Pole splice available for longer span.
Traverse rods up to 12ft* in one piece.
We recommend having brackets no more than 4ft apart.
Wood finishes are done by hand, thus some variation in tone and appearance will occur.
Lead Time:
Wood poles lead time is 7-21 business days
Traverse rods lead time is 14-21 business days
* Using FedEx Ground services, we can ship packages up to 108" in length [outside package dimension].
* FedEx Express packages up to 119" in length while 120" and over Fedex Freigth
Specs:
Brackets & Rings Specifications
| | | | | | | |
| --- | --- | --- | --- | --- | --- | --- |
| Item# | A | B | C | D | E | F |
| CO2006 | 3 1/2" | 1/2" | 3 1/2" | 2 5/8" | 1/4" | 2 5/8" |
| CO2007 | 5 3/4" | 1/2" | 3 1/2" | 2 5/8" | 1/4" | 2 5/8" |
| CO2206 | 3 1/2" | 1/4" | 3 1/2" | 4" | 5/16" | 3" |
| CO2207 | 5 3/4" | 1/4" | 3 1/2" | 4" | 5/16" | 3" |